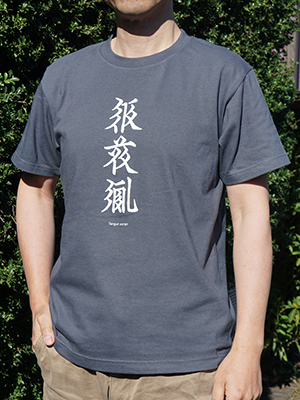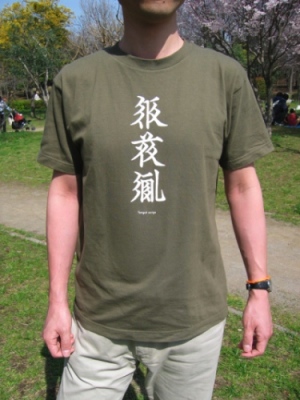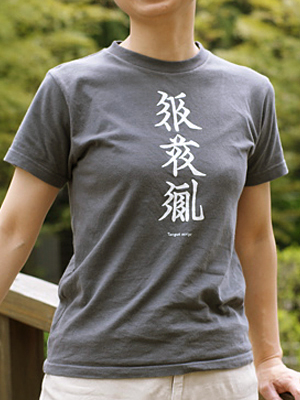 This t-shirt has the words "Tangut script" written in the script of the Xixia(西夏) Kingdom, which was built nearly a thousand years ago.
The top letter reads "Mi", which is the self-proclaimed name of the Xixia people. The next two characters read "wil" and "ndi", which together mean "character". The Xixia script on this t-shirt is a faithful reproduction of the script in the documents left behind by the Xixia Dynasty.
This t-shirt was designed by Mr. Takeshita Naoyuki, a typeface designer, and supervised by Arakawa Shintaro Ph.D. (Associate Professor, Tokyo University of Foreign Studies), a researcher of the Xixia language and script, in commemoration of the 10th Mojimoji Cafe "Missing friends of the Chinese Characters" held in December 2007.
Supervision: ARAKAWA Shintaro Ph.D. (Associate Professor, Tokyo University of Foreign Studies)
Design: TAKESHITA Naoyuki (typeface designer)
Planning and production: Mojimoji Cafe